The Elite VIP  Experience
Are you ready to experience a massive shift in your business? If so, the elite VIP one day intensive will blend the right amount of ideation, accountability and results coaching to help you accelerate to profitable results faster in your business.
This VIP experience is offered in one day over an 8 hour period or 2 days for 4 hours each at a private location. You will receive a copy of  "Ascension™", the ultimate business training guidebook to walk you through business building strategies for success. We will work on the most pressing issues in your business to help you get solutions and increase profits.
To learn more about this program and complete and application, please click here.
The Revenue Acceleration Strategy Session
Sometimes all we need is a jump-start to get us moving in the right direction. The Revenue Acceleration Strategy session is a 90-minute session of pure get-down-to- business strategy that will help you move the needle and experience faster results in your revenue.
This 90-minute session is offered to entrepreneurs and business owners looking for solutions to pressing issues in business when time is of the essence. We will discuss the top 3 biggest challenges in your business and create a roadmap to address those issues. The session may be recorded for your review and you receive a PDF document summarizing the call as well as an action plan with step by step guide of what to do next. Plus, you will receive a one: 30-minute  follow-up call approximately one month/ 30 days after your session to make sure you have clarity and are moving forward.
To learn more about this session, please click here.
The Sponsorship Sales Secrets™ Training
Are you looking to add a new revenue stream to your small business? Obtaining sponsors may be the answer for you. Many professionals and small business owners do not realize that corporations are eager to work with reputable growing brands from startup to established that make up the small business sector.
The Sponsorship Sales Secrets Training System is perfect for business owners who want to gain corporate clients or local sponsors in order to gain an advantage over their competition. The training covers 6 critical modules: The Sales Foundation, The Sales Audit, The Sales Pitch, Sales Connections, The Sponsorship Proposal and The Sales Close.
The Training is offered in 3 formats: Training Kit Only -DIY style, Training Kit plus group coaching and Training Kit plus VIP coaching.
To learn more about this system and determine if it's right for you, apply for a FREE discovery call using the form below.
Apply for a FREE :15 minute Discovery Call. Let's connect.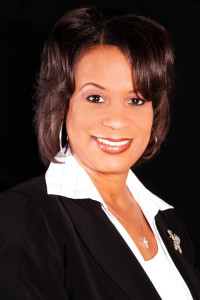 We each create our own opportunities which in turn determines the level of success we achieve. If you're ready to play a bigger game, emerge onto the pathway of greater profits, uplevel visibility and excel like never before in your business, I'm ready to help you get there.
Love & Light,
If you have questions about working with me, please complete the form on the contact us page. You will be contacted within 24-48 hours.