As featured on: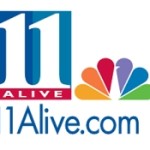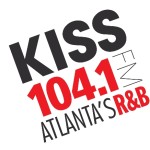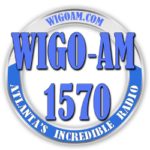 Looking for a Dynamic Speaker?  Look no further!
Meet Lori A. Manns an award-winning, powerful, dynamic, passionate speaker originally from Detroit, Michigan by way of Tuskegee, Alabama. Lori now resides in Atlanta, GA.  She is known for her contagious energy, passionate delivery, and dynamic presence. Lori is guaranteed to capture and keep the attention of the audience from the moment she greets them until she walks off the stage! She has the dynamic ability to move your organization from where they are to where they want and need to be!
Lori's  seminars and workshops have empowered many business owners and entrepreneurs to take their business to the next level. She is the author of  the ebook, Sponsorship Sales Secrets for Entrepreneurs.™  Lori has a background in sales, marketing and advertising that stems from a long corporate career in marketing, advertising sales and account management with two of the largest radio groups in the U.S. She is a Certified Marketing Consultant. Her career in the media industry spans over  25 years. Lori's specialty areas include: marketing, sales, advertising, leadership, client attraction, work/life balance and mindset.
Lori is ready to take your event or business training to the next level with her engaging and electric style. Lori will leave your audience wanting more with her timely talk topics that spark discussion and inspire action. Lori is a natural marketing maven and motivator.  Your organization is in for a dynamic treat!
Lori's POPULAR TOPICS

Story Swagger Equals Sales!  The truth is, everyone has a story. The bottom line is, not everyone knows how to use that story to parlay it into sales. In this powerful talk, Lori will walk you through her formula to convert your story into an intriguing talk with swagger so you can create a sales machine. Once you've learned her steps, you will be able to see how easy it is to cash in on your story and use it to transform lives while you get paid in the process.
Why Multi-Media is Important in Your Marketing! The engaging and powerful talk focuses on how multi-media is shaping the way we communicate to the marketplace. Lori offers an insightful perspective on how and why you can't afford not to utlize multi-media in your overall marketing plan. Not only will Lori cover which business models may benefit most from multi-media, she will also discuss the top 5 media platforms for small business owners today. You'll learn how to measure the effectiveness of your multi-level marketing and what you need to know before you choose a multi-media platform and finally the benefits of having a multi-media strategy.
The 7 Biggest Marketing Mistakes Business Owners Make – Effective marketing is one of the strongest tools you can use to grow your business consistently and radically. Many business owners and entrepreneurs find themselves stuck in the wilderness of marketing because they make one or more of the seven biggest marketing mistakes you can make in business.
Sales Mastery, The Soulful Strategies for Success – Some business owners fail to realize that an effective sales system is the lifeline to their success. Lori discusses her 5 step process to authentically and soulfully sell products and services without feeling sleazy or too aggressive. The audience will learn key strategies to accelerate the sales process utilizing messaging that connects and conversations that convert prospects to become paying customers in record time.
Success Principles: How to S.O.A.R. & Achieve More – So many entrepreneurs struggle with creating success and accomplishing their dream. Lori discusses her 4 step formula to help you create a business and life you love. The formula includes mindset shifts and spiritual balance. Learn key strategies to perform at your highest level by eliminating negative beliefs and embracing your unique brilliance to create a business and life that brings you joy, fulfillment and prosperity.
How to Get Sponsors for Your Next Event –  Often times entrepreneurs fund their own projects or  events and do not realize that corporate sponsors (and local partners) want to work with them. The audience will learn successful strategies to attract sponsors; both local companies and Fortune 500 or 1000 corporations. Entrepreneurs will learn proven strategies to obtain  sponsors as partners to help fund their events or programs.
QUICK FACTS:
I am an awarding winning, marketing/sales coach and business strategist.
I am an awarding winning philanthropist.
I have over 25 year experience in the media/communications industry with an emphasis on advertising/digital media, sales, marketing, branding and business development.
I have been featured in Who's Who in Black Atlanta each year consecutively, 2011-2018.
I am a member of the invite only, esteemed Forbes Coaches Council.
I am often called on by media entities to be an expert on subjects including entrepreneurship, sales, media, marketing and philanthropy.
Across my brands, I have over 25,000 followers and fans on Facebook, Twitter, LinkedIn, Instagram, YouTube & Periscope.
HIRE ME AS:
Keynote
Moderator
Panelist
Workshop Facilitator
Trainer
IDEAL EVENTS:
Live Business/Professional Events
Radio shows
TV shows
Seminars & Conferences
Networking & Association meetings
Teleseminars
Webinars
Publication interviews
 IDEAL AUDIENCES:
Business / Corporate Professional Conferences
Women's Business Organizations
Professional Networking Groups
Chamber of Commerce Luncheons
Community Groups
Colleges & Universities
Churches & Civic Organizations
BOOK ME:
To book me to speak at your upcoming live event, or to interview me for your radio show, TV show, webinar, teleseminar, or virtual event, please utilize the link below and download the speaker request form.
RAVE REVIEWS
"I am always happy to have Lori as a featured expert on my radio show because she brings a wealth of knowledge about best practices in business, entrepreneurship and women's issues of empowerment. Lori is an awesome radio guest and consistently gives listeners actionable nuggets to help them take their business and life to the next level. Whenever Lori is on the radio, listeners respond with anxious anticipation waiting to hear her expert advice.~Joyce Littel, On-air Personality, WVEE-WAOK and Founder of Littel Concepts LLC. ~ Joyce Littel, On-air Personality, WVEE-WAOK and Founder of Littel Concepts LLC
"We, the National Alliance for Special Event Fundraising would like to offer a great big thanks to Lori A. Manns, CEO of Quality Media Consultant Group! She facilitated a seminar to our Non-profit audience on How to Get Sponsors for Your Next Fundraising Event. She provided valuable information that the attendees can immediately implement to attract and secure new sponsors for their fundraising initiatives. Her expertise in this area is awesome and the programs/services she offers to the business as well as the non-profit community comes highly recommended by our organization!" ~ Paula Sims Ballard, Executive Director at National Alliance for Special Event Fundraising
"My interview experiences with Lori have been very enjoyable. Lori comes across as informative, authentic and always gives valuable information to the listening audience. Expect Lori to empower and uplift your audience with her unique insight." ~ India Hines, Radio Host, Love 860 WAEC-AM
"Lori has a focused and clear presentation style. She gets to the heart of the material quickly and gives actionable advice and takeaways. Lori was able to address an area that many businesses want to explore, but few marketing experts have experience in: selling corporate sponsors.  Lori clearly addressed the realities of the sponsor-model marketing approach in a way that the audience could understand and use. After Lori's presentation, the audience had great takeaways that were practical, real-world and actionable." ~ Angela Stalcup, former Market Director- Ladies Who Launch-Atlanta